Welcome to our blog!!! We at Isabel Bloom love our product and our customers so much that we want to share our knowledge, inspiration, design ideas, and favorites with you! We'll be posting new and exciting information every couple of weeks or so on our blog with our favorites for gift giving, top decorating ideas, how to use your Isabel Blooms, and much more! Be sure to come back and check out what we have in store for you next! Visit our blog at www.ibloom.com/blog.
Top Blooms For Mother's Day
She's the woman who raised you, the person who inspires you, and the person that loves you without reason.  So, what do you get her that could simply express how much she means to you? Give her something she'll love!!! We've got a wide variety of sculptures for every type of Mom; the gardener, the caretaker, the believer, the support system, and the first time Mom.  Check out our list of NEW and favorite Isabel Blooms for that special woman in your life.
Decorate Her Garden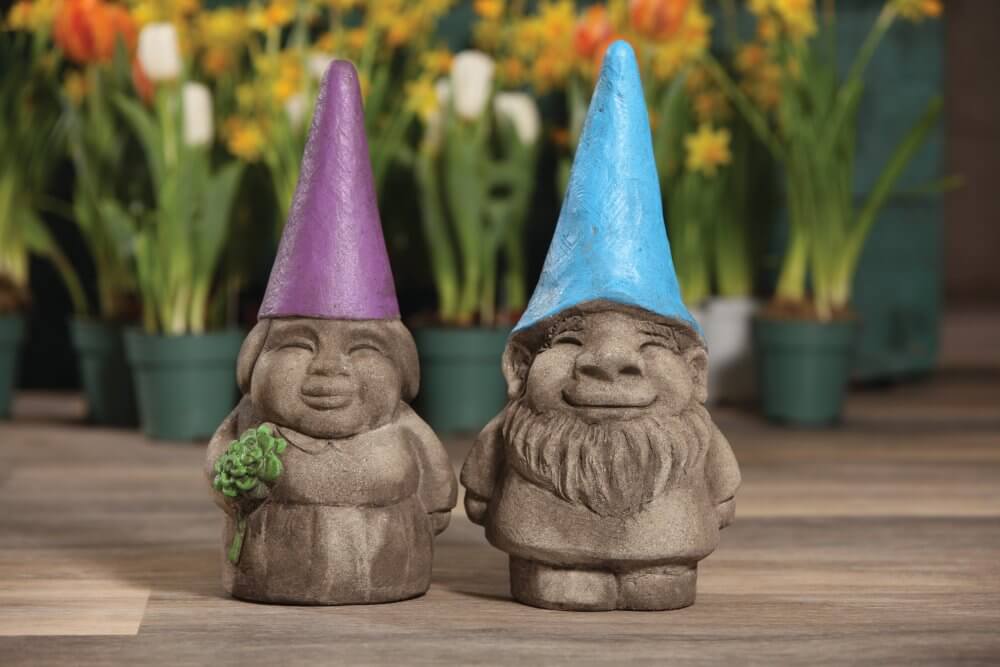 Gned and Gnora – Our whimsical Gnome got a new mate this year. Gnora makes the perfect addition to Mom's garden, plus she'll keep Gned in line too! Available in 4 different hat colors.
Garden Blooms – Although not new to our line, the bright colors of orange and light green are! Who doesn't love a flower in their garden that "blooms" all year 🙂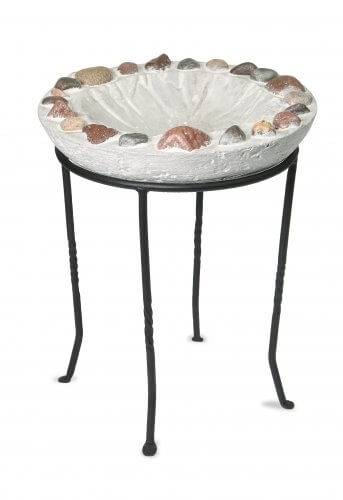 Birdbath – There's something so peaceful about watching the birds fly down for a drink and a quick dip. She'll enjoy watching them flutter about in her new Birdbath from Isabel Bloom. Stands are sold separately in tall and short sizes.
For the Home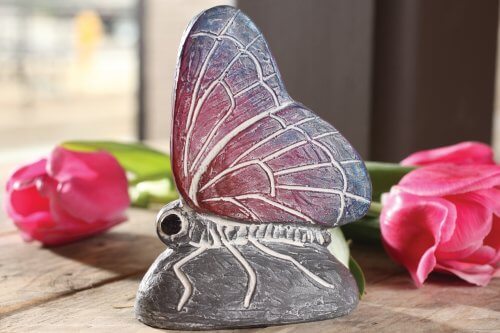 Butterfly Kisses – "May the wings of the butterfly kiss the sun and find your shoulder to land on, to bring you luck, happiness and riches today, tomorrow and beyond." Irish Blessing  This beautiful new butterfly is available in 2 different finishes.  Add some beauty to her home decor.
Hummingbird – The sweet song of the hummingbirds hovering nearby…the beauty and grace of these birds are awe-inspiring to many bird lovers.  If she collects our songbirds, this is the 9th bird in the series.  Make sure she doesn't miss out!
Heart Bowl – "A Mother is the one who fills your heart in the first place." -Amy Fan.  Fill her heart with our new Heart Bowl. Works great as a centerpiece or on a side table to hold her favorite trinkets or wrapped treats 🙂 Shown in our Garden Moss Rose finish, also available in green.
Love and Family
Lean On Me – "I"m here; lean on me for strength, hope, and love."- Kathryn Keating. Created as the newest sculpture in our support of Breast Cancer Awareness and the Susan G Komen QC chapter of Race for the Cure, but also a wonderful message for those empowering women who make a difference in our lives.
Helping Hands – "…Her hands are the reason I am me." A beautiful sculpture to signify how a Mother  can play part in shaping who we are today. Gift with her favorite flowers, planting seeds, or even sweet treats to show her how much she's loved and appreciated. Word stones are sold separately.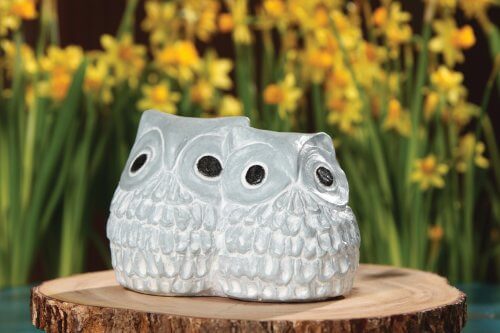 Isabel's Owls – Brother/Sister, Sister/Sister, Brother/Brother; whatever the combo may be in your family these cute pair of owls are the perfect representation of you and your sibling. Plus, owls are adorable and would look great on her table!
First Mother's Day
Tiny Toes Heart – "Sometimes the littlest feet leave the biggest footprints on our hearts." Commemorate her first Mother's Day with this adorable Tiny Toes Heart to represent the newest addition to your family.  Mounted on our 8×10 frame, you can personalize with your little one's information. Also available in pink.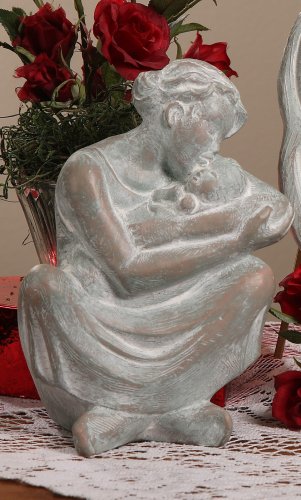 A Mother's Love – "A Mother's love is forever." Another beautiful sculpture to celebrate the new Mom!
Shop for More!
These are only a handful of the many sculptures we offer for Mother's Day. Visit our shop to find that perfect gift Mom will LOVE!