June is National Great Outdoors Month! This means it's time to get out and enjoy more outdoor activities such as hiking, biking, swimming, and our favorite…gardening! If you are looking for some fun, fresh ideas on how to spruce up your garden we've got some ideas for you. In this post we're going to show you how to use your Isabel Blooms to amp up your gardening style.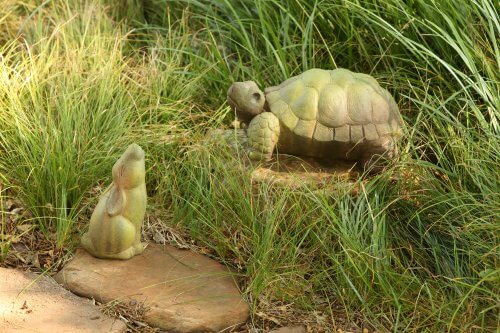 Be Trendy
Right now, the hot styles for gardening are all things "natural." Using natural elements such as wood, metal, stone, and of course concrete 🙂 are what's showing up on numerous Pinterest pages and landscapers' websites. Our garden line adds that natural element to your yard while incorporating unique art features that are appealing to the eye.
Tip #1- Add height to your garden using natural elements like tree stumps or logs,  boulders and rocks. Then place your blooms on top to make them stand out.
Have a Theme
Your garden is an extension of your home; there can be many different styles and themes to a backyard escape. From the simple things like the color palette and patterns, to the bigger design attributes like textiles and accents, having a theme can help make your decorating decisions a little easier. We have a wide variety of products that will fit nicely into many backyard themes.
Seaside/Lakeside
Timeless Beauty
Nature's Escape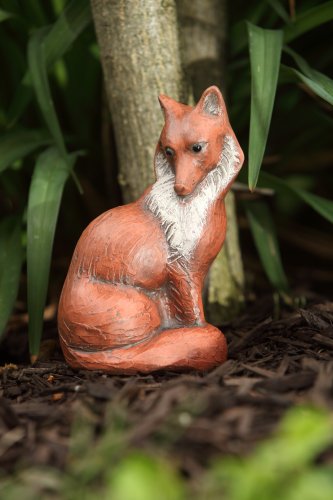 Family Friendly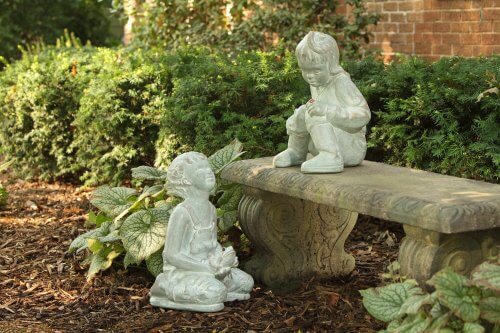 Bright Colors
Using pops of color in your garden is another trend making its presence in the gardening world.  Bright, vivid colors such as oranges and yellows, hot pinks and turquoises are among some of the more popular hues being used. Just like Isabel did in the old days, we have incorporated colors into a lot of our designs. Here are some garden sculptures with fun color accents that will make your garden shine bright!
Tip#2- If you have a lot of low growing, leafy green plants, add bright colored sculptures closer to the ground and tuck them in and around your plants.
Small Gardens
For those of you that do not have big yards or gardens to "dress up," no worries! There are plenty of ways you can incorporate decoration into your garden without making it look too cluttered or forced. If all you have is a small patio or courtyard, think negative space; utilize those nooks and crannies to keep your walkways clear. We have plenty of cute furry creatures and smaller garden sculptures that can help fill those smaller spaces.
Utilize your Furniture
Fences, trellises, picnic tables, benches, chairs, etc. These are all great pieces that work well to house garden sculpture.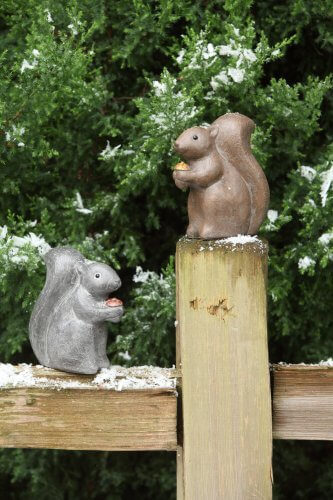 Tip #3- If you are hanging your blooms just be sure to hang them securely with wire or a sturdy nail.
Seasonal
Although we don't recommend keeping your garden sculptures outside below freezing temps(32 degrees F), there are great opportunities to decorate your garden for the seasons and holidays. We have a few items that work great to showcase those times of the year.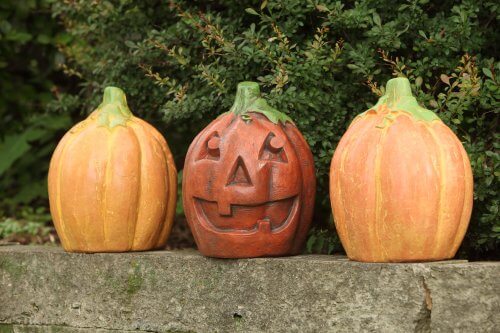 Sneak Peek
If you like our garden line you are going to LOVE our pieces for next year. Here is a sneak peek at a couple designs in process. Can you guess what they are?
We'd love to see how you decorate your garden with your blooms! Share with us by commenting below or emailing [email protected]
*please note some of the sculptures pictured may not be available for sale.