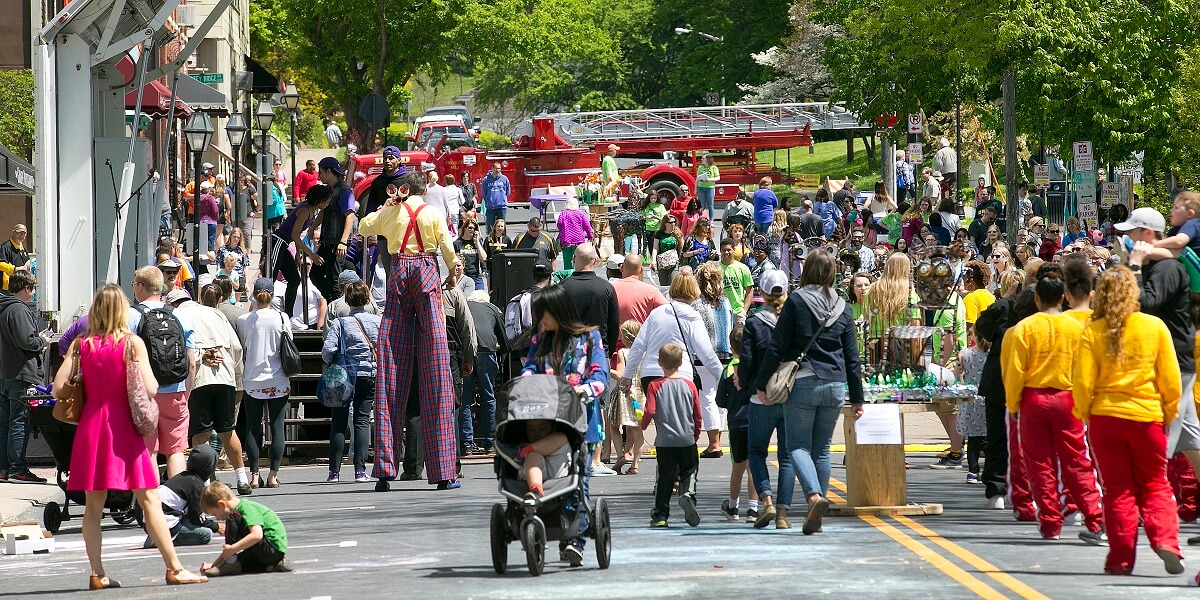 Puppets! Free arts and crafts! A performance from Miss Iowa! What more could you ask for on a beautiful day in the Village of East Davenport?!
That's what in store for this years' Village in Bloom: Festival of the Arts on Saturday, May 4th from 10am-4pm. Its all FREE! and fun for the whole family!
A Dream Made Reality
Isabel Bloom and her husband John Bloom were beloved members of their community as well as inspiring artists to those who knew and loved their work. Hosting a festival in their honor was always something that co-owner of Isabel Bloom, Donna Young, had wanted to establish.  The opportunity came when members of the Community Foundation of the Great River Bend contacted Donna about the amount of funds available in the Art Education Fund (a fund that was established in Isabel's honor after her passing). This fund was created with the intention of enhancing the visual arts education programs for school aged children in Scott and Rock Island counties.  Donna saw this as the perfect chance to do something great with these funds; and so the Village in Bloom Festival was born.
The Festival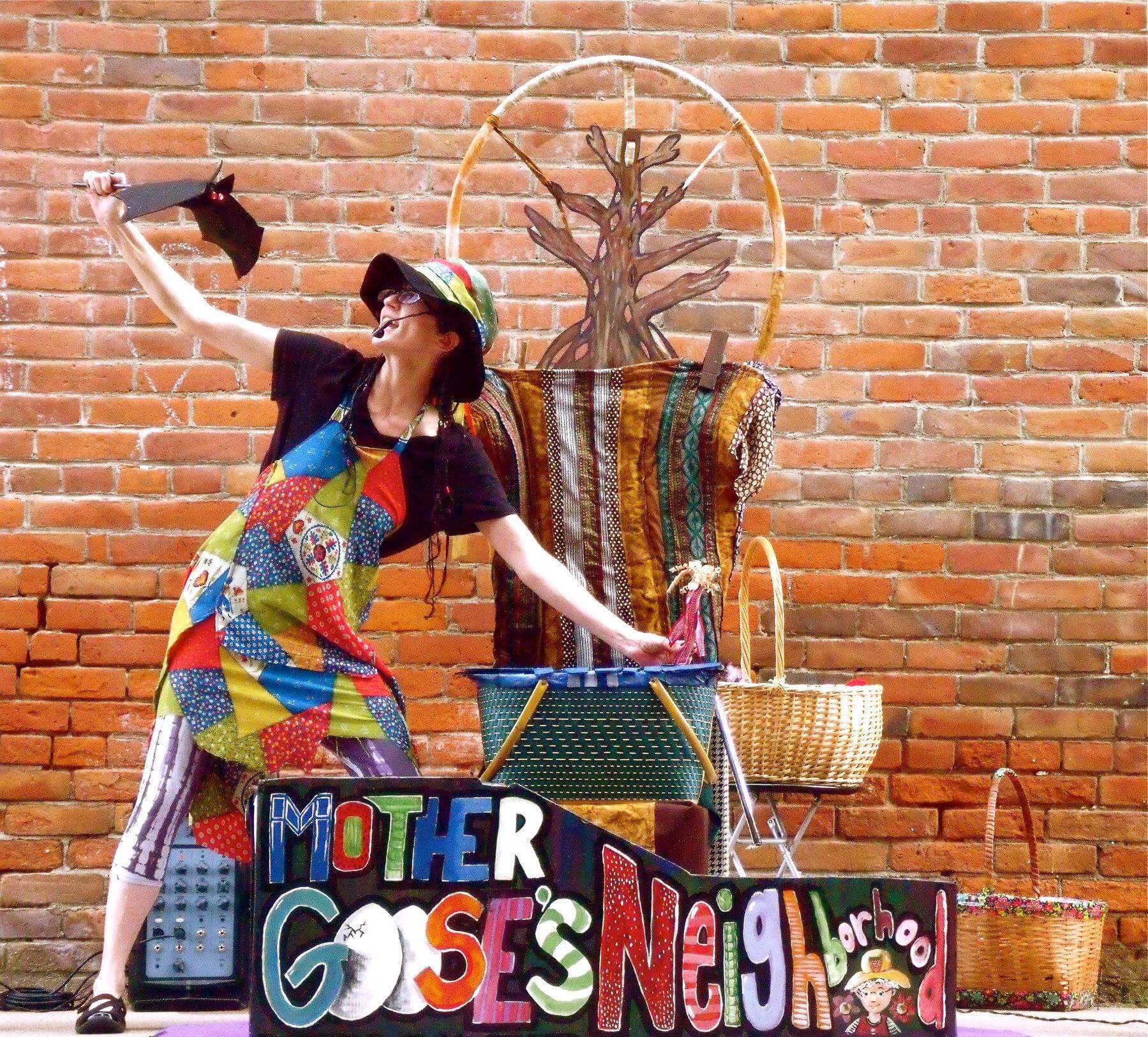 Village in Bloom is a free, family-focused festival of the arts held in John and Isabel's old neighborhood, The Village of East Davenport.  Seven years after its inception, the festival is still going strong! Held every year on the first Saturday in May, the festival boasts free admission and fun activities for the whole family including concerts, hands-on art activities, art exhibits, food from local vendors, and much more!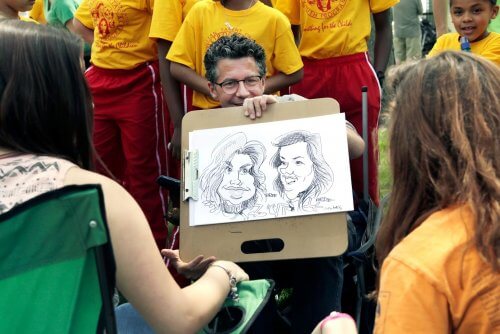 This year's lineup includes story teller Duffy DeFrance, sharing favorite Folk Tales with children in the corner park.  Caricature artists Leo Kelly and Bill Gustafson will be on hand to capture your likeness, and you can even create giant bubbles using professional wands, plus so much more!
"Each year the festival has grown bigger and better. We're excited to host our 7th annual Village in Bloom festival in celebration of all Isabel and John brought to our area." – Donna Young, artist and co-owner of Isabel Bloom. 
Sculpting Contest
For the past five years, students from local high schools have participated in a sculpting contest where they were encouraged to submit a clay sculpture, keeping within a chosen theme.  One lucky student's design is then chosen to be produced by Isabel Bloom in concrete form.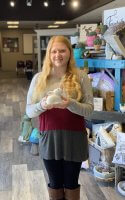 This year's winner was Sarah McGrath, a senior from United Township High School. Her sculpture of a sweet rabbit with a butterfly on its nose, called "Garden Delight", is currently available in our stores and will be available for purchase at the festival with proceeds supporting future Village in Bloom festivals. Sarah's sculpture will remain for sale at all Isabel Bloom locations until the following year's festival.
Street Sculptures
Area school children also get involved by creating sculptures based around the principle of creating art from what's in your own backyard.  Most of these sculptures are comprised of recycled materials and are focused around a theme; this year's being "Garden Friends." We've seen some amazing sculptures come from these very talented students and it's great to see their creativity at work.
These sculptures are on display from the end of April until the day of the festival in participating Quad Cities businesses, including the studio showroom and tour center at Isabel Bloom and Isabel Bloom in Moline. To see a list of participating businesses, visit the Village in Bloom Facebook page.
Sponsors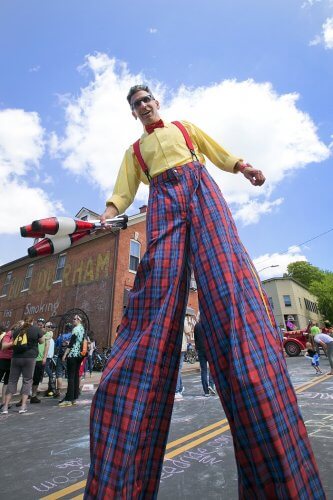 In order to keep the festival free for the community, sponsors are relied on heavily.  The festival could not happen without them. This year's presenting sponsor is Northwest Bank & Trust. Supporting sponsors include Isabel Bloom, The Village of East Davenport and  Halligan-McCabe-DeVries Funeral Home, Activity sponsors are Union Hoermann Press and Paul Schnell of Edward Jones. The Weyeneth Family is sponsoring Pete the Purple Bull. Sculpture sponsors are Rannfeldt Chiropractic, River City Tire and Ken and Ruth Soedt and The Rock Island Art Guild.
Funds are granted by the Isabel Bloom Art Education Endowment at the Community Foundation of the Great River Bend and Rock Island Art Guild.  There are also many in-kind sponsors that have generously contributed to keeping this event free and accessible to you!
Join us May 4th!
If you're looking for a fun way to expose your children to an array of entertaining, family-friendly live performances, and lots of hands-on art activities…all for free…then this is the place to come!  For a complete list of events and times, visit the Village in Bloom Facebook page here.