Mother's Day is a great time to celebrate all the wonderful Mom's out there and show her how much she is appreciated. And one thing is certain, Mom's love Isabel Blooms! We have a wide variety of great gifts for every kind of Mom.  Here are some of our top suggestions and why they're perfect for her.
All in the Family
With the introduction of Gnora the Gnome into our line last year, Gned finally had a mate and Mom had another whimsical sculpture to add to her garden. Well, this year the Gnome family has expanded! Gned and Gnora's offspring, Gnick, made his debut in March providing the perfect opportunity to add as many little gnomes as her Gnome family calls for!
Speaking of adding to the family, our new Family board is the perfect addition to home décor that incorporates every member of your family! Customize with our little bloom Gem heart birthstones to represent every person that she considers her own. Have a large family? No problem, our gem stone hearts can be customized to fit 3 different birthstones in one, saving on space and your wallet 🙂 Please allow 2 weeks for customized orders. Call 800-273-5436 or visit one of our showrooms for more information.
 New finish to debut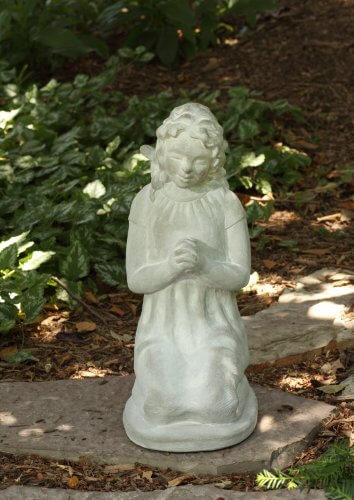 We have been experimenting with different finishes over the years and by far our favorite right now is the Garden Stone.
Our new Large Praying Angel is a beautiful sculpture finished in our light grey Garden Stone, perfect for Mom's garden.
Also new to the line this year is our Medium Peek. For those who LOVED our original large and small Peek, this one is a great in-between size and is also finished in our new grey Garden Stone . Will hers be playing peek-a-boo in the corner of the house or tucked behind blossoming greenery in her garden?
For the Animal Lovers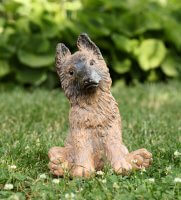 The World Canine Organization recognizes 339 different dog breeds in the world. We introduced a new one to our line this year, Sergeant, our lovable German Shepherd. Although we've designed several different breeds over the years, he makes number three to the current lineup of bloom dogs. Only 300+ more to go!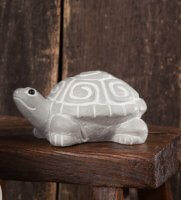 Our new turtle named Myrtle, is just as adorable and won't shed! He would look awfully cute sitting on Mom's desk watching her work. #dogmom or #turtlemom? Which would she be?
Introducing Lillie and Pine!
We are so excited this year to introduce to you our new bath products! We have partnered with a local company, Lillie and Pine, to kick off the beginning of a new accessories and home décor line at Isabel Bloom; IB Home Accents.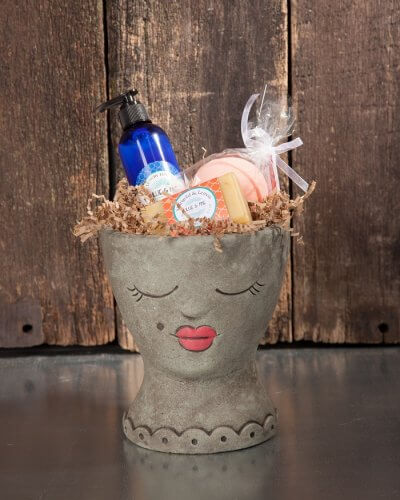 Lillie and Pine offers a wide selection of bath soaps, lotions, and bath bombs that are a perfect addition to our functional sculptures. Fill our Heart bowl or new Penelope Planter, for a great Mother's Day gift! We will carry a limited number of select scents in all of our showrooms and online. Call or visit today to see what's available.
Isabel Bloom Home Accents
Watch for more fun accessories as we add to our new Isabel Bloom Home Accents line over the next several weeks!
To see our full selection of sculptures, click here.